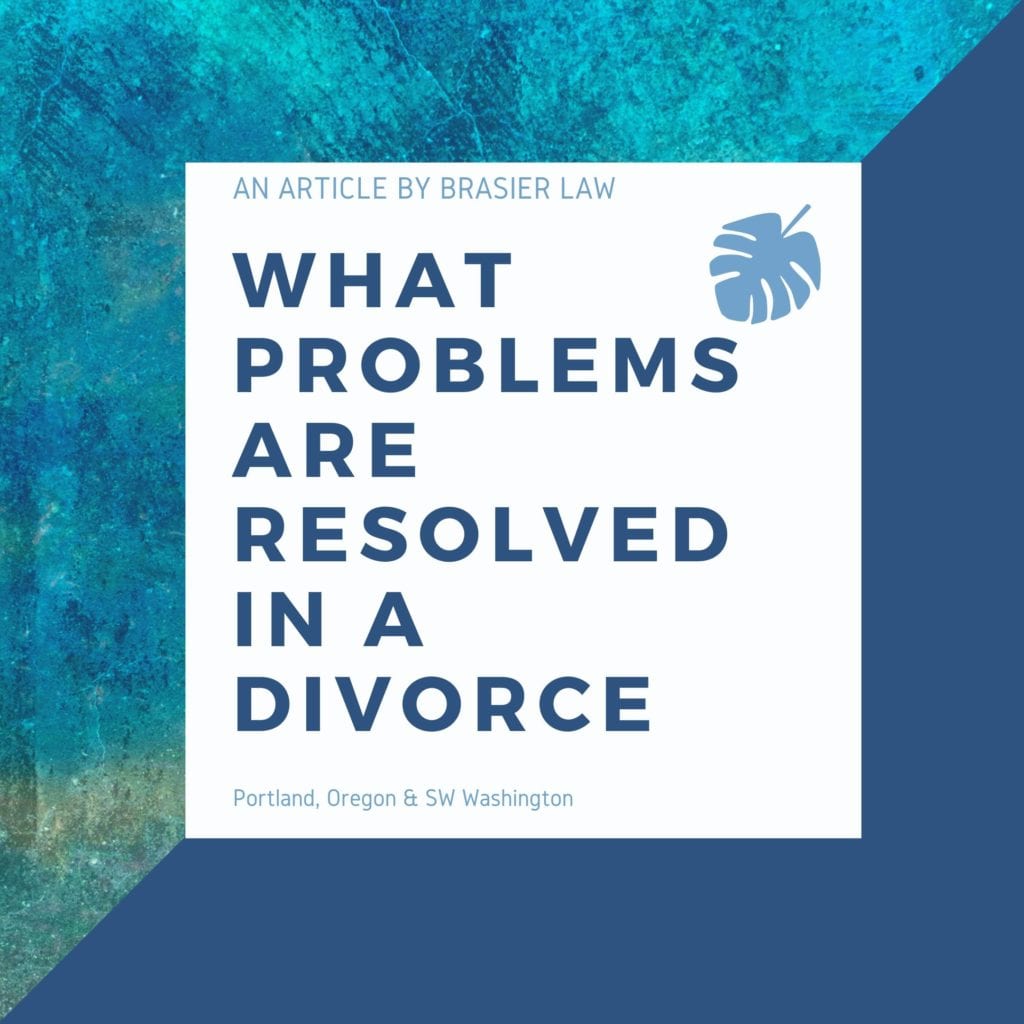 Often I get asked by potential clients broad questions, like "What is involved in getting a divorce?" Obviously the answer is "A lot". However, there are a few main problems that have to be resolved in any divorce. I have posted about this list before, but this one will be focused on where the problems come that keep people from resolving their dispute without needing a judge. Remember, if the parties are able to agree to all terms, then a judge is never needed. A judge is just there to make a decision if the parties get stuck on something in their negotiations.

Five Topics to be Resolved in a Divorce
When going through a divorce, there are five main topics that have to be resolved.

When talking about where people run into problems that need to be resolved, usually with the help of a family law attorney, a few areas stand out.
First, spousal support is often a sticking point that requires quite a bit of work to resolve. The reason this is so troublesome, and something similar like child support is not on this list, is that the law is much more vague around spousal support. For instance, child support is calculated with a spreadsheet. We plug in numbers, and we get an answer. Sure there can be some small disputes regarding the exact numbers to use, but in general, child support is not a problem people get hung up on because the law is much cleaner with respect to calculating it.
However, spousal support is to be paid in an amount and for a duration that the judge determines "fair and equitable". There is no formula we can insert to calculate this. The judge has to throw your whole life into their magic hat and pull out an (often arbitrary) answer as to how much should be paid. Us attorneys can usually give a general ballpark to consider. However, since the exact amount is up to a judge's broad discretion, it encourages people to roll the dice and go to trial to hope for a good result. This means that one of the largest points of dispute in many divorce cases is an effort to negotiate this mercurial number.
2. Parenting Time
A second problem area is the issue of parenting time. Custody is rarely a true problem, but parenting time is. Custody is almost always awarded to the parent who can demonstrate that they are the child's primary caregiver. This means in the vast majority of cases, it is very easy to know who will be awarded custody before ever going to court. One parent may not like the answer they get, but it doesn't change the fact that custody, usually, is easy to predict and therefore easy to negotiate.
Parenting time however is, again, up to the judge's discretion about what is in the children's "best interests". This leads to a huge range of possible outcomes from minimal supervised time to a 50/50 split. Similar to spousal support, attorneys can typically narrow the range of likely outcomes down, but there is always the opportunity for one parent to decide to take their chances on a judge's whim by taking the case to trial. One of the most significant goals any family law attorney should have for their clients is to keep them out of court by trying to negotiate a parenting plan that everyone can walk away comfortable with.
3. Custody
Of course I say custody is not a typical problem, which is true, except when it isn't. What I mean is that in most cases the issue of legal custody is not a hot point of negotiation. However, when there is a very close decision for the judge to make in determining who should have custody, then it becomes the most problematic of all. If both parents are equal caregivers, or if there are significant concerns on both sides of the fence with parenting skills, then this issue can become the most troubling of them all to negotiate. Often in very close custody cases, there is little recourse other than both parties to either agree to share joint custody, or to simply go to trial and take your chances.
4. Division of Assets
The division of assets is generally not problematic, but does take some time and energy to resolve. By "not problematic" I mean that the outcome is often predictable, which makes negotiating a resolution on that issue easy to accomplish. The real dispute for property division often stems from valuation of assets. This is easily resolved enough by appraisals in most cases when a dispute does arise.
There are countless other problems that arise, however most of those are smaller issues that your experienced divorce attorney can help advise you through. It would be impossible to identify every possible dispute, so hiring a knowledgeable attorney to walk you through these points will help move your case to a peaceful resolution.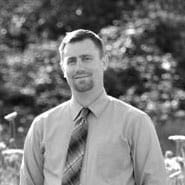 Tom Brasier is an experienced divorce attorney. He is licensed in Oregon and Washington and exclusively practices family law with a focus on divorce, custody, and protective orders. You can reach him at his Portland-based law office, Brasier Law, by calling 1 (503) 855-4777 or by using the contact form on this page. The contents of this article are not meant to replace the advice of an attorney, please consult with one on the specifics of your case.
We would love to schdule a free consultation to discuss how we can help you with your family law needs. Our family law attorney will get back to you as soon as possible to discuss your needs. We have offices in Portland and serve Oregon and Washington. Thank you for your interest in our firm. The use of the Internet or this form for communication with the firm or any individual member of the firm does not establish an attorney-client relationship. Confidential or time-sensitive information should not be sent through this form.