If you have a relatively simple divorce that you think will be peaceful or amicable you may have searched online to find out how you can do your divorce yourself, or have someone who costs less than an attorney do it for you. Before you take one of those steps it is important to know what you a family law attorney can provide that you will not get from a paralegal or online service.
Here we have listed five reasons you should hire an attorney to do the drafting of your divorce or custody paperwork instead of using one of the lesser alternatives.
1. An attorney can better protect you and your children.
Most people's situations don't fit a cookie cutter solution.  Online services like legal zoom are essentially a fill in the blank solution to an extremely complicated situation like a divorce or custody case.  They ask you questions, and auto fill answers into boxes.  If you have children, property, or retirement accounts that need to be protected most people really need to tailor their paperwork to their specific agreement as most people's lives don't fit into a "cut and paste" solution.
2. An attorney can foresee problems with your agreement.
The biggest problem people run into when they do their own divorce or custody paperwork is that their paperwork is drafted so poorly that it is unenforceable.  This leads people to have to spend thousands and thousands of dollars to fix the paperwork later, or to have to litigate a modification. Read more about doing your own divorce in our article 5 Reasons to Hire an Attorney Rather Than Do Your Own Divorce or Custody Paperwork. For similar reasons you can not foresee what you may miss in doing your own legal paperwork neither can paraprofessionals without the daily experience of what needs to be in these legal documents to prevent something from going wrong later on down the road.
Paralegals or online services don't have the experience litigating broken divorce orders, so they can't possibly foresee where your agreement is likely to fall apart and cost you thousands to fix.  The legal system is not well suited to fix problems with a poorly drafted order, so it is better to spend a little bit more money now to ensure you don't have to break the bank a few years down the road.
3. An attorney can be hired for about the same cost as these other lesser services.
When hiring an attorney, some charge thousands of dollars for simple paperwork drafting.  However, other firms like mine are set up to handle uncontested agreements between parties for a low flat fee.  Often, my firm can draft and file all of your paperwork, making sure it meets your joint agreement and gets signed by the judge for as low as $500.
4. An attorney can file the paperwork as well as write it.
Online services or paralegals can't represent either of the two parties in court, which means they can't navigate the maze that is our legal system.  All they can do is give you a stack of filled out documents, and then send you on your way to figure out how to file them all.  Hiring an attorney can save you time and stress by allowing you to do your entire divorce or court agreement in one place and having an attorney experienced in family law represent you in court. When an attorney works on these drafts they can do it all, from beginning to end, making it much easier for you.
5. An attorney can help you think outside the box.
Non-attorney service don't have the ability to look at your unique situation and help you come up with creative solutions to problems.  Often times, people want to do something unique that doesn't fit into a standard question and answer format.
For instance, many people want to agree to a child support payment that isn't what the state calculator "suggests" you should pay.  The procedure for doing this is actually surprisingly complex, and needs to be handled delicately to accomplish your goal.
I've had countless other situations that require a careful, experienced attorney to accomplish effectively.  One client called me recently and wanted to have the divorce paperwork say they would jointly keep the home, but that they would rent the house out together as a joint investment.  What she didn't realize is that effectively what they were about to do is create a joint business where the two of them were partners in owning what had been their marital home.  The legal ramifications of this are more intricate than I can detail here, but in order to safely protect both of these people from their decision requires a lot of specific legal language to be placed into their divorce judgment.  It is extremely unlikely a paralegal or online service would be able to accomplish this securely to protect both people.
This is only one of the many ways an experienced divorce attorney whom has written many drafts for divorce, custody, child support, alimony, and property distribution can help you navigate the intricacies of a divorce. With years of experience with legal paperwork Brasier Law can help you find the solutions you need. With the ability of our firm to offer to do amicable cases for a low cost, we think it is well worth the slightly larger cost to make sure you drafts are done correctly the first time.
See how to keep an uncontested divorce amicable in our article 3 Ways to Keep your Amicable Divorce From Getting Ugly Even After You Hire an Attorney.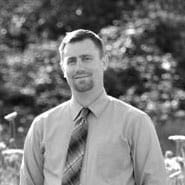 Portland family law attorney Tom Brasier offers uncontested divorce and custody cases for as low as $500. Call today for a free consultation with Tom. Brasier Law offers family law services in both Oregon and Washington. Call today locally in Portland at 1 (503) 855-4777 or toll free at 1 (855) 328-9108.

We would love to schdule a free consultation to discuss how we can help you with your family law needs. Our family law attorney will get back to you as soon as possible to discuss your needs. We have offices in Portland and serve Oregon and Washington. Thank you for your interest in our firm. The use of the Internet or this form for communication with the firm or any individual member of the firm does not establish an attorney-client relationship. Confidential or time-sensitive information should not be sent through this form.