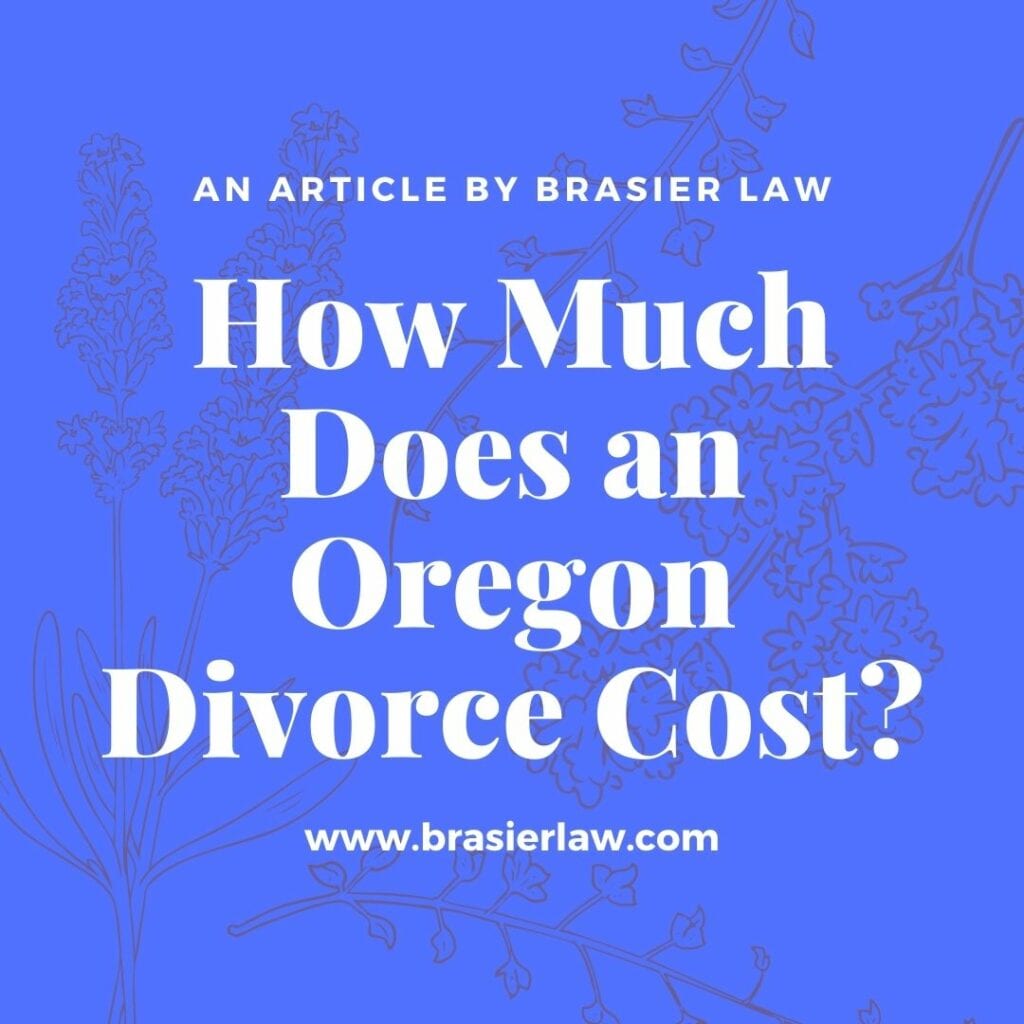 I often get asked how much a divorce will cost. The answer to that varies wildly based on a lot of factors such as which attorney you hire, how difficult the issues of the case will be, the willingness and ability of the parties to negotiate, and whether you have to hire any additional professionals.
For example, when I get a call from potential clients who have already talked and already agreed on the details of what they want to be done, I often enter a flat fee agreement to just handle their agreed-upon paperwork. In those cases, the entire Oregon divorce from start to finish, including filing fees with the court, can run as low as $1,000 or less. This is called an uncontested divorce and we have articles dedicated to this topic if you want to read more about how these work.
Even if the two parties don't have all of the details worked out to start, to the extent they are both willing to make compromises and reach a simple deal, the cost can be minimized. Often the largest driving factor for how much a divorce will cost in attorney fees depends on how willing the two of you are to make some reasonable compromises. If one person has unrealistic expectations and refuses to accept a fair deal instead opting to "have their day in court", then the cost can skyrocket.
Negotiating Divorce Cases Helps Keep Costs Down
Bear in mind, most cases settle long before it reaches a courtroom. However, if the parties fail to reach an agreement for one reason or another, then a trial does radically increase the cost of your divorce or custody case. The goal, therefore, is always (unless you're fabulously wealthy with money to burn) to reach a negotiated deal that both people can sign off on and feel OK about, without having to spend numerous hours preparing for and presenting a case to a judge.
Cost of Oregon Divorce as it Relates to Complexity
The difficulty level of cases is a driving factor in how much money is spent on Oregon divorce attorneys. It sometimes can be better referred to as the "crazy" factor. For example, if one or both people are just out of touch with rationality, then unfortunately that will, by necessity, increase the number of hours your attorney has to spend to deal with things. There are many forms this takes. Sometimes it is as straightforward as domestic violence or drug addiction. The most time-intensive cases though often involve psychological imbalances such as narcissism or severe mental health troubles.
Cost of an Oregon Divorce, and Other Divorce Specialists
Some cases require a professional to be hired, which can increase your costs. Examples include: hiring a property appraiser to evaluate the value of your home or hiring a specialist to transfer your retirement account at the end of a case. These are fairly small added expenses running around $500 or so to complete. Other divorces require hiring some sort of forensic accountant. For example, if you are needing to value someone's income who has a complicated portfolio, then an expert might run a few thousand in fees to be able to speak to the nuances of the other parties' financial situation.
The most expensive professional is often a custody evaluator. In close custody cases, sometimes one or both parties will want to hire a professional to make recommendations about what is in the children's best interests. I personally find these to be an inefficient use of money, but there absolutely are circumstances where they make sense to utilize.
Choice of Law Firm and Oregon Divorce Cost
The choice of law firm you hire can also have a large impact on your total cost. For example, there are low-cost legal aid clinics you can find if you qualify. They can be very cheap, but also their resources are extremely limited. Corners do get cut by necessity, but the job gets done adequately. If you are extremely limited on funds, and can't borrow to hire a private attorney, these options will help you get representation while keeping your cost to a minimum.
On the other end of the spectrum are the large firms. These firms will have multiple attorneys working on each case, with sparkling water and refreshments served while you wait in the penthouse of their skyscraper office. They can be exceptionally thorough, but be aware, they have a big monthly budget to fill. I won't name any firm names here, but I can recall one case I had with a firm that fits this descriptor. It was a very difficult case, and my client's fees were somewhere around $20,000. For the exact same case, the other firm racked up fees well in excess of $100,000 for their client (opposing party). It is rare that a case of mine runs over $10,000 in fees, with most being significantly less than that, so this was a bit of an anomaly. It does serve to illustrate the point though, that not all attorneys will run you the same amount.
In the middle of the family law attorney spectrum are all of the small to mid-sized firms. Most people hire one of these firms, and you get varying quality of work at varying rates. My suggestion is to call around to a few firms and get a sense of what they think your case will cost. It is impossible here in an article to tell you what your cost will be. However, in my experience after speaking to potential clients for a few minutes I can usually give a fairly accurate assessment of the likely overall cost of using my firm. The best thing to do is call around to a few attorneys and find someone that you both feel comfortable with, and who falls in your budget based on their assessment of your case, this is what an initial consultation is great for.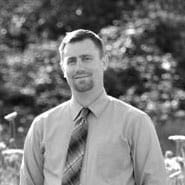 Tom Brasier is an experienced family law attorney, specializing in Oregon divorce, custody, and protective orders. He is licensed in Oregon and Washington state and does contested and uncontested divorce cases. You can reach him at his Portland, Oregon office of Brasier Law by calling 1 (503) 855-4777 or by using the contact form. The information on this website is not meant to replace the advice of a divorce attorney, please contact an attorney for specifics regarding your case.
We would love to schdule a free consultation to discuss how we can help you with your family law needs. Our family law attorney will get back to you as soon as possible to discuss your needs. We have offices in Portland and serve Oregon and Washington. Thank you for your interest in our firm. The use of the Internet or this form for communication with the firm or any individual member of the firm does not establish an attorney-client relationship. Confidential or time-sensitive information should not be sent through this form.