Five Things You Should be Asking Your Portland Family Law Attorney But Often Don't
The biggest problem with going through a
divorce
for most people, is that they don't know what they don't know. Much of the mysticism and stress of a
divorce
can be relieved with proper knowledge, but attorneys aren't always the best at volunteering the answers to questions, in part because it is so common to them. These 5 questions are things most people should ask their Oregon
divorce
attorney, but often don't.
1. What should I expect to happen if we go to trial for my divorce?
This question is important, because while you may have an idea of the things you want, if your expectations aren't reasonable, then you need to know that. It is hard to
settle the case
and reach an agreement, if you don't have a clear idea of what a judge is likely to give you if you don't settle. This is one reason it is really good to have an experienced
divorce
or custody attorney. So when they tell you what might happen if the judge hears your
divorce
case you have confidence your attorney is knowledgeable
about
what the results might be.
2. Is there anything I can do right now to improve my situation at trial?
Often people can take affirmative steps to make themselves present better at trial. Perhaps going to counseling to deal with a history of anger or depression, or perhaps taking a more active role in parenting while you wait for trial.
3. How much will this divorce case cost me?
You want to budget for the whole case, not just the first payment. Usually,
Oregon family law attorneys
take an initial retainer, but then require more payments later. Many people only budget that initial payment, then run into trouble when they can't pay their
divorce
attorney's bill half way through the case.
4. What evidence can I help my Oregon divorce attorney put together for my divorce?
A big expense for clients is the time it takes your Portland
divorce
attorney to gather and review evidence. If you are proactive, you can save yourself money and time by getting documents for your lawyer early in the process.
5. How do you suggest we handle my case?
This question is critical to ensure you find a divorce attorney who is a good fit. Some attorneys are impulsive, argumentative, and confrontational by nature. Some are overly passive to your detriment. In my opinion it is important to find someone in the middle. Someone who wants to try to keep the peace where possible, but has no problem being aggressive when it makes sense to. More than anything, it is important to find an attorney whose style is a good fit for your personality and case. Trusting your attorney and having confidence in their ability will help your case be more successful and less expensive.
For tips about choosing your family law attorney we suggest this article: Three Things to Look for in a Divorce or Custody Attorney. It is also good to know what to avoid when choosing your family law attorney for more information on what to avoid see our article: 5 Mistakes to Avoid When Hiring a Portland Divorce Attorney.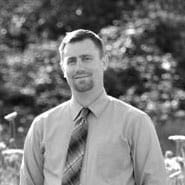 Tom Brasier is an experienced family law attorney serving the great Portland metro area including Clark county. He specializes in uncontested divorce, divorce, custody, and restraining orders. You can reach him by calling is Portland or Clackamas location at 1 (503) 855-4777 or by using the contact form below.
We would love to schdule a free consultation to discuss how we can help you with your family law needs. Our family law attorney will get back to you as soon as possible to discuss your needs. We have offices in Portland and serve Oregon and Washington. Thank you for your interest in our firm. The use of the Internet or this form for communication with the firm or any individual member of the firm does not establish an attorney-client relationship. Confidential or time-sensitive information should not be sent through this form.