Divorce and custody cases don't just stop with the holidays each year and so we thought we would compile a list of things that we find helpful for surviving what a divorce or custody case during what is supposed to be a family oriented, cheerful, and celebratory time of the year. 

1. Relax.
The holidays are stressful, with family visits, financial constraints, and all the stuff you need to do to be organized this time of year.  When you add the difficulties of a divorce or custody case, it can feel crushing.  I know this is easier said than done, but be sure to take some time for yourself alone to do what you need. Get a massage, go on a hike, go to a yoga class, go for a run, take a bath with calm music on, whatever it is that you do to relax normally, it becomes even more important during these trying times.
2. Don't sweat the small stuff.
Undoubtedly, if you are in the midst of a parenting time case particularly, your ex is going to do a bunch of things over the holidays that are infuriating or even just bug you.  They'll show up late to your parenting exchange, demand last minute changes to the plan, make comments to the children that are totally inappropriate, or just plain be a pain in the rear.  During this time of year particularly, the less you can obsess over those infuriating little jabs or inconsiderate acts the better.  Don't give them a free pass, but also don't let their bad behavior ruin your holidays by letting it put you in a foul mood.  After all, often times that's what they really want in these ugly cases, they want to hurt you.  the best defense against that is to enjoy your holidays in spite of their bad behavior. If you worry about letting it go try writing it down and allow yourself to come back to it after the New Year.
3. Take some special time with the children.
Try to find some fun special activities to do with the kids that you don't normally do.  Maybe take them to zoo lights at the Portland zoo, or get a cup of hot cocoa and watch a Christmas tree lighting in your town.  It's especially important for children suffering a divorce at this time of year to know that they still get to enjoy their holidays and that they are loved by their parents.
4. Make financial decisions you feel good about.
It can be hard during a divorce, as often times there isn't enough money to support two households as there was when you lived together.  Holidays can be extremely expensive, and there may just not be enough money to go around.  It can be really tough on the kids who are used to a particular quantity or quality of Christmas presents, and many parents drive themselves into a financial hole trying to not disappoint the children.  As a parent I know as well as anyone how hard it is to say no to my kids, but sometimes life circumstances dictate changes, and divorces certainly fall under this category.  Plan ahead, make a budget of what you can afford for presents, trips, and activities then do your best to stick to that. Do some internet searches on fun kid presents that won't break the bank.  Your child needs you to be happy and secure more than they need the newest Playstation, even if they don't know it yet. Portland, Oregon and Southwest Washington both have quite a few low cost to no cost fun, family oriented things to do.
5. Lean on family and friends.
Everyone stresses the importance of family at this time of year, and nobody likes asking for help, but the importance of family is a two-way street.  It's about spending time together, but it's also about family and friends being there when you need them.  Some people are not in a position to make use of this, but for those who are, don't be shy about communicating your needs to your family and friends.  They all know you are going through a divorce, and they all know that is not easy, but if you don't communicate the need for help they may just assume you are doing fine, even if you're falling apart on the inside.  Don't be afraid to ask your parents to take the kids for a day, or to buy them extra special presents this year because you can't afford to. You may also find it nice to ask your family and friends to come spend the evening having a special holiday meal to make it feel that much more festive.
Hopefully your divorce or custody case is not contributing to any additional stress, but if it is we hope these ideas will help you to have a less stressful holiday. You may find the article 5 Articles about Helping Children with Holiday Changes after Divorce helpful as well. As always Brasier Law is available for any family law questions so feel free to contact us about your Oregon or Washington case.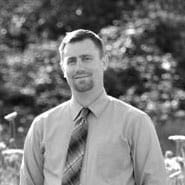 Tom Brasier is an experienced family law attorney in the greater Portland, Oregon and SW Washington areas including Clackamas and Clark County. As a family lawyer Tom specializes in divorce, custody, and restraining order cases. He is happy to answer any additional questions you may have about your case and you may contact him at 1 (503) 855-4777 or toll free at 1 (855) 328-9108 or use the contact form below.
We would love to schdule a free consultation to discuss how we can help you with your family law needs. Our family law attorney will get back to you as soon as possible to discuss your needs. We have offices in Portland and serve Oregon and Washington. Thank you for your interest in our firm. The use of the Internet or this form for communication with the firm or any individual member of the firm does not establish an attorney-client relationship. Confidential or time-sensitive information should not be sent through this form.