What You Need to Know About Social Media in Divorce Court BEFORE Posting Anything
With the prominence of social media in today's society, people going through a divorce or custody case need to be aware of its impact on their case.  If you are or will be going through a court case, remember a few important things.
1. Everything on your Facebook or Twitter page is fair game for the judge to see. I cannot reiterate that enough, EVERYTHING on social media, even if you have a private account, can be used in divorce court.  Before you post a picture of yourself at a college kegger, or spout off a political rant, stop and think "do I really want the judge to see this?"  You can bet that your spouse or partner, even if they are blocked from your account, are having your mutual friends print off everything on your Facebook page to use as evidence against you.
Everything on social media can be used as evidence against you.
2. Even what your friends post can hurt you.  It is not as direct evidence, but there certainly are times where your quirky best friend can post things that hurt your custody or divorce case.  If there are any parts of your lifestyle you would rather the judge not see or hear about, ask your friends not to mention or tag you in their posts until your  divorce ends to avoid any embarrassment. It is easier to be left out of the post in the first place than to have to change the opinion of your custody judge once it is forming.
During your divorce or custody case, ask friends not to tag you.
3. Even if all your posts are clean or healthy comments to friends, the other party may still try to point out how much time you spend on Facebook as evidence that you aren't interested in caring for the kids. We recommend curtailing time you spend on social media outlets until your case is settled or otherwise over.
A family law attorney may try to use the TIME you spend on social media against you.
4. If your spouse knows the passwords, change them.  Some vindictive exes will log into your account and make fake posts to then use against you.  If your spouse is the type to do this, be careful, disproving a harmful post is much harder than changing your passwords in advance. In fact even if you don't think your ex is the type to do this change your passwords anyway, sometimes custody cases can cause desperate acts by normally nice people.
Change your passwords.
Very little good comes to your divorce case from posting information online, so it may be good advice to just take a social media break until your case blows over.  If you decide not to do that, make sure you keep a close eye on your activity to be sure it isn't going to hurt you, or be used against you. During a divorce case otherwise innocent enough posts can become something else entirely when presented in court. Remember, EVERYTHING  on social media can be used as evidence in divorce court.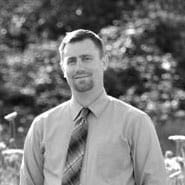 Tom Brasier a family law attorney and is the founder of Brasier Law, a family law firm specializing in divorce, custody, and restraining order cases in the greater Portland, Oregon and SW Washington areas. He can be reached for questions about Portland or Clark County cases at 1 (503) 855-4777.
We would love to schdule a free consultation to discuss how we can help you with your family law needs. Our family law attorney will get back to you as soon as possible to discuss your needs. We have offices in Portland and serve Oregon and Washington. Thank you for your interest in our firm. The use of the Internet or this form for communication with the firm or any individual member of the firm does not establish an attorney-client relationship. Confidential or time-sensitive information should not be sent through this form.