When heading into a
divorce
some people may feel they should try mediation before hiring a family law attorney to navigate their case.  While mediation can sometimes be used as a way of avoiding the need for a
divorce
attorney, it may be important to consider using an attorney to help you prepare for mediation.
What is a Mediator?
Mediators are not what people think they are.  They are not unbiased voices concerning what the parties should do to be reasonable.  Mediators are paid to try to reach an agreement be it in a
divorce
,
custody
, or another situation.  They are trained to quickly dissect what issues each person is willing to concede, and then try to politely pressure that party into conceding those issues for the sake of reaching that final deal. What this means is, the most stubborn, or the most well prepared person sometimes can come out way ahead in mediation.
Make Sure the Mediator Hears What is Important With the Help of a Family Law Attorney
I would suggest that if you are going to try mediation, you hire a family law attorney to consult with and help prepare you before ever setting foot into the mediator's office.  This is important because a divorce attorney can advise you of different strategies for ensuring that the focus of the mediation session is not spent trying to convince you to walk away from the issues that are important to you.
Before going into an Oregon divorce mediation, you will want a clear plan for what issues you are unwilling to move on, what issues you might be willing to concede for the sake of settlement, and what your strategy will be for handling the mediator's questions.  An experienced attorney can help you put together this type of plan to set yourself up for the best possible outcome from your mediation.
It is a good idea to have an attorney ready to finalize the paperwork with the terms both parties have agreed to in mediation. An experienced family law attorney is better equipped to understand how wording can effect future disputes and can ensure paperwork is done correctly. At Brasier Law we have also seen enough cases to know mediation, while a great tool, is not always successful. It is good to have a working relationship with divorce attorney so if this happens to your case it is quick and easy to move forward with the next steps in your divorce.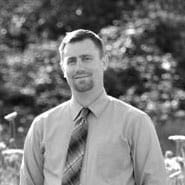 Tom Brasier is an experienced family law attorney for Brasier Law a Portland, Oregon based family law firm specializing in divorce, custody, and restraining orders. Tom practices in the greater Portland area including Clackamas County and Clark County. You can reach Brasier Law by calling 1 (503) 855-4777 or by using the Contact Us form below.
We would love to schdule a free consultation to discuss how we can help you with your family law needs. Our family law attorney will get back to you as soon as possible to discuss your needs. We have offices in Portland and serve Oregon and Washington. Thank you for your interest in our firm. The use of the Internet or this form for communication with the firm or any individual member of the firm does not establish an attorney-client relationship. Confidential or time-sensitive information should not be sent through this form.