Divorce Lawyer, Mediator, or Do it Yourself: The Guide to Who to Hire to do Your Divorce
If you've decided you are going to go through with a
divorce
and need to know what to do next, hopefully this article can help point you in the right direction.  There are really two decisions that you need to make right away.  The first is, do you want to hire a lawyer, or do you want to try to navigate it on your own.  The second is to decide whether there is anything in your case that requires you to act immediately to protect yourself, or if you can take your time and move at a more relaxed pace.
Pros and Cons of hiring a lawyer, mediator, or going solo.
First and foremost, it is always a good idea to have an attorney, or at the very least to consult with someone
about
your case before proceeding.
When to Hire a Family Law Attorney
The first thing to say is that divorces can have lifelong consequences.  If you have children, their future (and yours with them) is going to be dependent upon the decisions your family law judge will make.  If you have assets that need to be divided in the divorce, the financial fallout can travel with you for decades.  Also, if one party makes significantly more money than the other, they can be on the hook for years of spousal support.
If any of these situations apply to you, you should at the very least consult with a few attorneys to determine if you need representation.  Generally, if any of these situations apply to your divorce, or they might apply, it is almost never worth the risk to save a few bucks by trying to do it on your own, in large part because you may not even know you have done things wrong until you are having problems and have already lost out on something you thought you had worked out.
If none of these situations apply to you, then you might be able to represent yourself if you need to for financial reasons.  However, if the other person hires a lawyer, you probably should as well, otherwise you will almost certainly get taken advantage of by their lawyer's expertise.
With all of that said, some people may feel that they would prefer to just do uncontested paperwork, or to hire a mediator directly without anyone hiring a lawyer. While that may be an option, these are usually situations where an uncontested divorce or peaceful divorce is a real option and that can be much less expensive so lets examine that possibility next.
If you feel you and your spouse have reached an agreement, and you don't want to hire lawyers who might just muck everything up (lawyers can be good at that), then you probably should look into hiring someone to do an "
uncontested
divorce
".  This is where you hire a single attorney to handle all of the paperwork, and to make sure that they put language in your court order that will protect both people, together, from any pitfalls.  If you try to do the paperwork on your own, it is easy to make major mistakes that are not easily fixed, if for no other reason than "you don't know what you don't know".  The paperwork is quite complicated, so an experienced attorney can help you navigate doing the
uncontested
divorce
paperwork, usually for a low flat fee.
When You Might Consider a Mediator to Help Your Divorce Along
The best time to avoid hiring an attorney is actually when you and your spouse both feel you are reasonable people, are both on speaking terms, but need to work out some disagreements you have.  In that situation, it can make good sense to go hire a mediator to see if you can't work out a resolution before you head down the contested case road. However if you hire a mediator it may still be a good idea to hire an attorney to coach you before meditation to make sure your real goals are heard. Read our article
Do I Need a Family Law Attorney for my Mediation
to find out why.
How quickly should you act after deciding to get divorced?
There are many things that can factor into the decision of how quickly you should take action after making the finial decision that you are in fact going to go through with getting a divorce.  Most commonly, if one person needs financial assistance from the other during their divorce, you will want to act very quickly to consult with an attorney and discuss your options for getting financial assistance.  Another common reason to consult quickly is if you have children, especially if you are anticipating some disagreements with your spouse about custody or parenting time. If this describes your situation then you need to consult with an attorney immediately.
Often, custody cases are won or lost within a few days or a week of the decision to divorce.  If you delay getting advice about your situation, you may end up ruining your chances to establish a favorable parenting plan forever. Luckily, with help and a plan, often a more favorable plan can be achieved, even if you may never know how much worse it could have been. The earlier you consult with an attorney the better advice, time to plan, and opportunity to negotiate they will have.
You may also find our article What is the Value of Hiring a Divorce Attorney to provide an even greater understanding of what a divorce attorney can do for you. Another article that may be helpful is: What Finding the Best Divorce Attorney Really Means.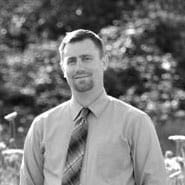 Tom Brasier is an experienced divorce and custody attorney for Brasier Law a family law firm based in Portland, Oregon and serving the greater Portland areas as well as Southwest Washington. You can contact Tom Brasier at 1 (503) 855-4777 for a free consultation concerning divorce, custody, and other family law matters.
We would love to schdule a free consultation to discuss how we can help you with your family law needs. Our family law attorney will get back to you as soon as possible to discuss your needs. We have offices in Portland and serve Oregon and Washington. Thank you for your interest in our firm. The use of the Internet or this form for communication with the firm or any individual member of the firm does not establish an attorney-client relationship. Confidential or time-sensitive information should not be sent through this form.