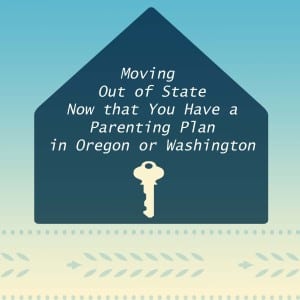 Do you have a parenting plan in Oregon or Washington and are now looking into moving out of state? Often times people run into the situation where they finalize their custody and parenting plan, then months or years later one of the parents need to move to a different state.  This can be shockingly difficult depending on which parent you are, and which state your court order is entered in.
In most custody orders, there is a custodial parent, or primary residential parent, and then a non-custodial, or secondary residential parent.
If you are moving, are you the Non-Custodial or Custodial Parent?
If you are the non-custodial parent, then usually moving to a different state is easier and less disruptive as you are not asking to relocate the child.  If you are the non-custodial parent looking to move to a different state, then it is usually a simple matter of working out a long-distance parenting plan either by agreement with the other parent, or by filing a motion to modify the court order to allow for that with a judge if the other parent is not cooperative.  If you need to move, courts want to maintain your contact with the minor child so they will usually work out a healthy long distance plan taking into account your child's unique circumstances.
Oregon & Washington Look at the Right to Move Very Differently
If you are the custodial parent, moving can be far more difficult.  Many states recognize what is known as a "right to move" for a custodial parent.  Some states do not.  Oregon is a state that does not recognize a "right to move" for the custodial parent.  This means that if your parenting plan court order is in Oregon, and you are the custodial parent, you will have a very difficult time getting permission from an Oregon judge to relocate the child out of state.  If you want to relocate the child from Oregon, you have the burden to convince a judge that the move is better for the child.  The law on this issue is very focused, so you will want to consult with an attorney before planning such a court case.
A state like Washington however presumes that the custodial parent gets to move if they need to.  In Washington, if the custodial parent files a notice of intent to move, the burden falls on the other parent to object and convince the judge that the move is bad for the child.  This might seem like a minor difference between the two states, but in a court of law, it makes a huge difference.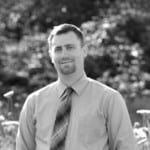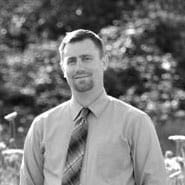 Tom Brasier is a family law attorney in Portland, Oregon and is also practices family law in  SW Washington. He specializes in divorce, custody, spousal support, and restraining orders. Contact us today for a free consultation if you have questions about how we can help you with your custody case. Give us a call toll free at 1 (855) 328-9108 or locally in the Portland Metro area at 1 (503) 855-4777, or feel free to e-mail us with any question or to set up a meeting.
We would love to schdule a free consultation to discuss how we can help you with your family law needs. Our family law attorney will get back to you as soon as possible to discuss your needs. We have offices in Portland and serve Oregon and Washington. Thank you for your interest in our firm. The use of the Internet or this form for communication with the firm or any individual member of the firm does not establish an attorney-client relationship. Confidential or time-sensitive information should not be sent through this form.