Portland & SW Washington Divorce and Custody: Top five mistakes people make in negotiating a settlement
First of all as a Portland divorce firm we can tell you nearly all divorce cases settle, the question usually is not if a settlement will be reached, but rather when will the agreement be struck.  There are two major factors to decide when a divorce settlement will occur: (1) How much you have to fight over (custody, property, etc); and (2) How reasonable both parties act. Most of the ways you can create a faster, easier negotiation, happen within the actions of the two parties.
Certainly family law cases go to trial, but that is always a last resort and one to be avoided if at all possible. Even if you do not feel this way Oregon and Washington divorce and family law judges do. The question being addressed here is how to give yourself, or your family law attorney the best chance to reach a favorable settlement, and how to reach it early, saving you time and money.  There are a few typical mistakes people make in trying to settle a divorce or custody case.
1. During your divorce or custody case don't anger the other side.
After years of
negotiating divorces
in Portland and SW Washington we realize that family law cases are highly emotional. Nobody knows how to push your spouses buttons more than you do, and nothing will so quickly derails settlement discussions like getting them angry.  This doesn't mean be the doormat, but it does mean be on your best behavior.  If your spouse starts an argument, politely end it without trying to win the argument.  Do whatever you can to avoid the fights that can lead to more bitterness and hostility, at this link you can find some
tips for keeping your divorce peaceful
.
2. When sending a divorce or custody settlement letter, don't try to convince them why you deserve what you are asking for.
A common mistake people make is, for example, they may want to propose
spousal support
of $1,000 a month.  When sending the settlement letter, it is more effective to just say, "We propose
spousal support
be $1,000 per month".  Avoid saying "We propose $1,000 a month because Wife has worked very hard to support the marriage and she deserves this much".  Any added explanation, no matter how carefully worded, will almost always lead them to feeling attacked, and then they feel the need to explain why you don't deserve that much, and then the cycle of arguing is back on.  Stick to the simple proposals and let your
custody
or
divorce
settlement letter speak for itself.
3. Stop trying to win the argument.
This is in line with number 2 above.  The next time before you engage your spouse in a discussion
about
what is fair, take a second to realize that if you haven't been able to convince them up to this point, it is extremely unlikely your attempt to "talk it through" will help this time.  Just accept that you and your spouse have a difference of opinion that won't be resolved, and try to focus on a solution to the problem that doesn't involve either person seeing the others point of view. This is a really good point at which to talk to your Portland or
SW Washington divorce attorney
about
what
divorce
settlement expectations you should have.
4. Always leave something in your divorce or custody settlement to be given up.
Always assume that your spouse will find something in your
divorce
settlement letter to reject.  Let them have the last word by including a few points in your proposals that you know are important to them and that you are OK letting them have, but nonetheless you are asking for anyway.  For instance, if your husband really wants the washer and dryer set, and you don't care a whit
about
it, consider asking for it in your
divorce
settlement letter anyway.  That way, they will include a demand for that in their counter offer, and you can reluctantly agree to it.  This lets the other side feel like they've won the fight, when in reality you didn't care at all
about
getting that item in your
divorce
.
You are paying your
family lawyer
a lot of money.  Remember, they negotiate Portland
divorce
and custody cases for a living.  If they offer some advice, before arguing with them too much or insisting on doing things your way, stop and consider if maybe your emotions are preventing you from being objective enough.  Objectivity is really helpful in negotiations, make sure to use your
divorce attorney
 as your objective lens to see the case from a different perspective.
Having worked for years in
Portland family law
, we know one of the biggest things that can make a difference in the entire
divorce
or custody process is having an attorney you trust. Negotiation in
divorce
and custody cases is a very large part of the job requirement and can make a big difference in the results. So
when looking for your custody lawyer
make sure you will trust them to negotiate a good settlement for you.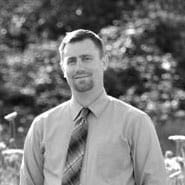 Tom Brasier is an experienced divorce and custody lawyer for Brasier Law a Portland family law firm working on divorce and custody cases in SW Washington and the greater Portland areas. You can contact Tom for divorce, custody, and other family law cases in Washington and Oregon at 1 (503) 855-4777 or toll free at 1 (855) 328-9108. 
We would love to schdule a free consultation to discuss how we can help you with your family law needs. Our family law attorney will get back to you as soon as possible to discuss your needs. We have offices in Portland and serve Oregon and Washington. Thank you for your interest in our firm. The use of the Internet or this form for communication with the firm or any individual member of the firm does not establish an attorney-client relationship. Confidential or time-sensitive information should not be sent through this form.