6-year-old granddaughter could be sent to Mexico with her father
A 6-year-old girl, whose name has been withheld to protect her identity, could be forced to live in Mexico despite being born in the U.S, according to KOMO News. The girl's grandmother, Kerrie Lechuga of West Salem, Oregon, is fighting state authorities to keep the girl in America.
Father lives in Mexico
The girl's father is a Mexican citizen who was previously living in the U.S. After being convicted of a DUI and assault, however, he was deported to Mexico.
The girl's mother, meanwhile, is a convicted drug user and has been deemed unfit to raise the child. Lechuga agrees that her daughter is not yet able to raise a child, but she argues that the father is not a suitable parent either.
Furthermore, she contends, because American officials will not be able to keep track of the girl's welfare in Mexico then the girl could be placed at risk if she is sent to live with her father.
Girl is currently in foster care
The grandmother is fighting for custody of her granddaughter but has so far been denied. While she was not initially forthcoming about the reasons for the denial, the Statesman Journal reports that her two 2005 convictions for animal neglect may have been the reason.
Lechuga, however, claims that while she takes responsibility for the 2005 incidents, it was actually the girl's father who neglected the animals after Lechuga asked him to take care of them.
DHS prioritizes parents' rights
The Oregon Department of Human Services won't discuss the specifics of this case, citing the child's right to privacy; however, it did say that it always tries to put the best interests of the child first.
In general, that means that the DHS tries to reunite the child with at least one of its parents whenever possible. The DHS also claims it works with its counterpart authorities overseas to make sure the child is being placed in a safe environment. The DHS's determination is currently under review at the request of the governor.
Grandparents' rights
The complexity of this case shows just how difficult and fraught child custody cases can be, especially when both parents are not living in the same area and when the grandparents seek to take an active role in the child's upbringing. While Oregon usually prioritizes the custody rights of parents over that of grandparents, it is important for grandparents to realize that they need not be shut out of their grandchild's life.
In most cases arising from grandparents' rights, the grandparents previously acted as the guardian for the child only to have the child subsequently taken away again by the parents. In other cases, however, one or more of the parents may seek to deny the grandparents visitation rights with the child.
Any grandparent who is trying to gain custody or visitation rights of their grandchild should seek the advice of a family law lawyer. Such a lawyer should be experienced in custody matters, especially as they pertain to grandparents, and should be able to clearly map out what legal channels are available to the client.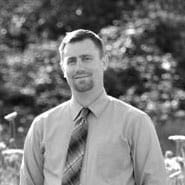 Tom Brasier practices family law exclusively. He has offices in Portland, Oregon and specialized in divorce, custody, and restraining orders as well as other areas of family law. If you need help with a custody issue including Grandparent's rights to visitation & custody issues contact us today for a free consultation. Give us a call toll free at 1 (855) 328-9108 or locally in the Portland Metro area at 1 (503) 855-4777, or feel free to e-mail us with any question or to set up a meeting.
We would love to schdule a free consultation to discuss how we can help you with your family law needs. Our family law attorney will get back to you as soon as possible to discuss your needs. We have offices in Portland and serve Oregon and Washington. Thank you for your interest in our firm. The use of the Internet or this form for communication with the firm or any individual member of the firm does not establish an attorney-client relationship. Confidential or time-sensitive information should not be sent through this form.