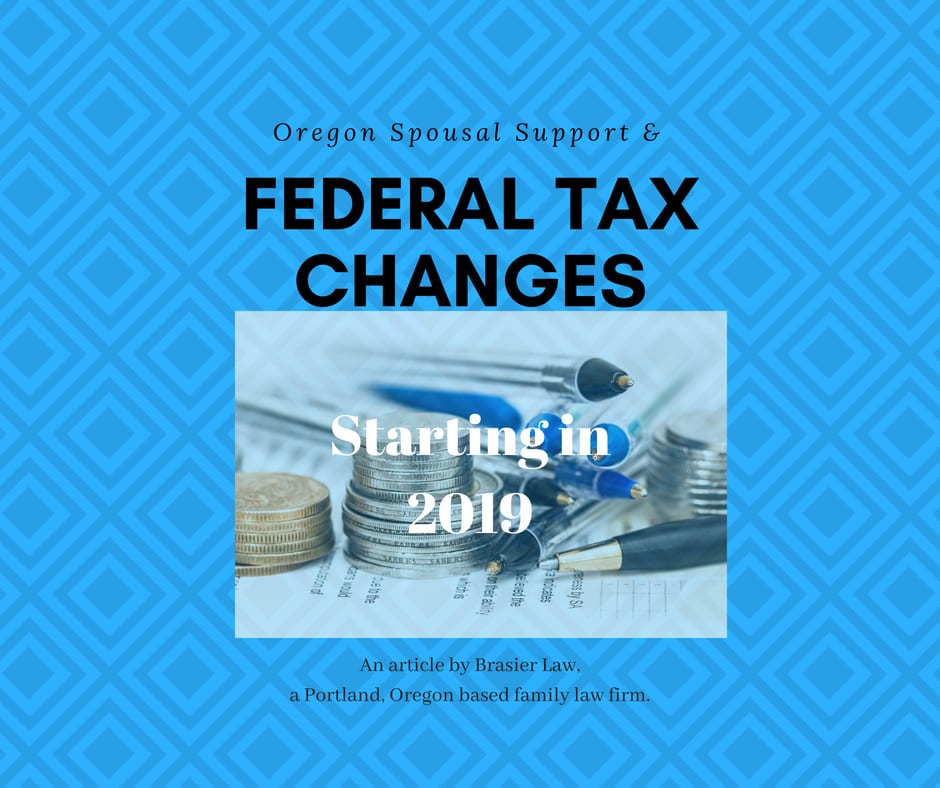 Changes in Oregon
Spousal Support
and Federal Taxes Are Coming
Effective the beginning of 2019, our federal tax laws will be changing significantly as it relates to how spousal support gets treated.  Traditionally, spousal support has been tax-deductible.  This has taken some of the sting out of large support payments where, while a spouse ordered to pay support might have to cut a large check each month, at least they have been able to deduct it from their taxes.
The flip side has always been that the spouse receiving spousal support has had to claim that money as income on their taxes.  As a whole, this has been beneficial to the taxpayers rather than the government, because the higher earner is typically the person paying support.  That means, the higher earner, being the person most likely to pay higher taxes, has been getting the benefit of the deduction, while that tax obligation gets passed on to the lower earner, who receives support.
However, these roles are being reversed.  Starting January 1, 2019, the person paying support will no longer get the tax deduction.  However, the person receiving support will no longer have to claim this money as income.  So the person receiving support will get the money free of most tax obligations.  This is how child support has always been treated. Where the receiving person gets it tax-free, but the payer has to pay taxes on the income they received.
At first glance, this might seem to be a victory for the person receiving support, but that's not always going to be the case. Typically, when fashioning a spousal support order in Oregon, judges take into consideration the tax impact of both parties.  That means it is likely that support amounts on average will go down to compensate for the tax implications.  The person paying support will probably be ordered to pay less to offset their new tax hit, and the person receiving support will receive less because they don't have to pay any of it to the government.
Really, the winner here is the federal government.  They get to tax the higher earner more than they used to be able to tax the lower earner. This, unfortunately from an economic's viewpoint, means that the family unit as a whole loses.  There is now going to be less money available to pay support than there was before, as more will be paid to the government.
This new law only impacts people whose orders are finalized after the end of 2018.  So if you have an old order, or finalize your divorce this year, the old laws will still apply to you.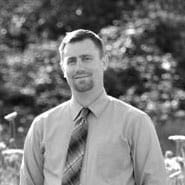 Tom Brasier is an experienced divorce and custody attorney serving the greater Portland, Oregon area including Clackamas, Lake Oswego, Beaverton, Wilsonville, and SW Washington. The information in this article is not meant to replace the advice of a family law attorney, please consult with your's for information pertaining directly to your spousal support or child support responsibilities. Tom is available at Brasier Law a family law firm by calling 1 (503) 855-4777 or by using the contact form below.
We would love to schdule a free consultation to discuss how we can help you with your family law needs. Our family law attorney will get back to you as soon as possible to discuss your needs. We have offices in Portland and serve Oregon and Washington. Thank you for your interest in our firm. The use of the Internet or this form for communication with the firm or any individual member of the firm does not establish an attorney-client relationship. Confidential or time-sensitive information should not be sent through this form.