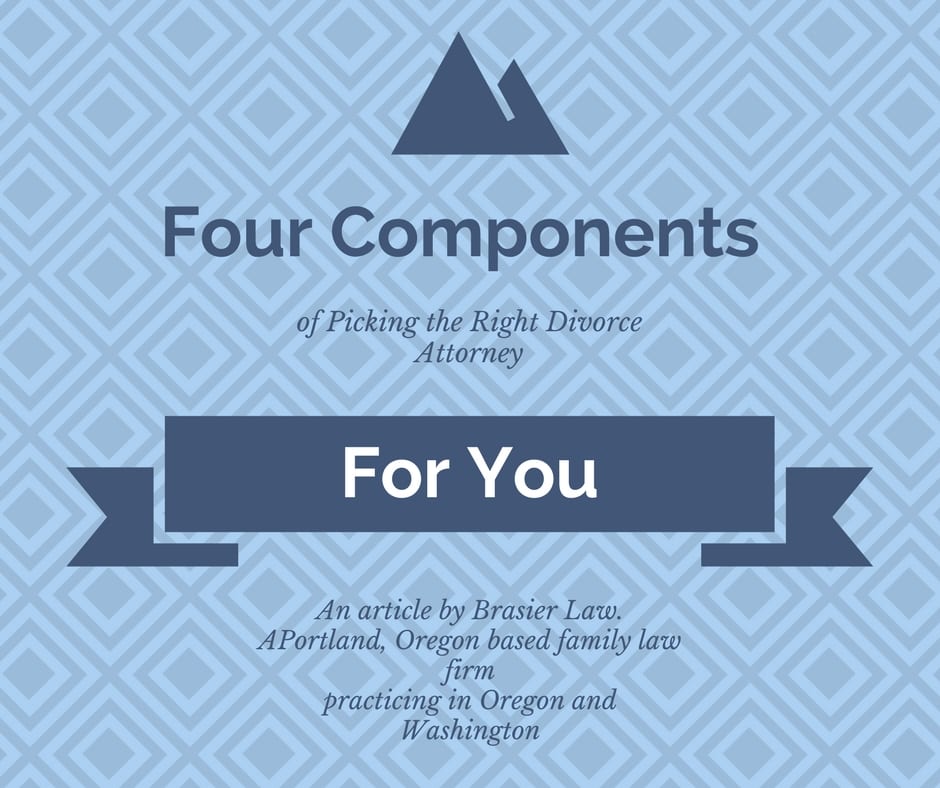 There are four components to picking the right divorce lawyer for you.  You want the right fit, the right price range the right experience, you will also want someone with the right style.  Let me explain what I mean for each of these four items.
The Four Components of Picking the Right Divorce Lawyer
The Right Fit
Finding the right fit is critical.  There are many, many attorneys to choose from who are capable of representing you well.  There really is no Perry Mason, someone who wins all their cases here in Portland.  Nor does such a person really exist outside television.  So what you're really searching for is someone you can communicate well with.  You want an attorney whose communication style works with you.  It can really hurt your case to hire someone who has stellar reviews online, but who you don't seem to mesh well with.
Most family law attorneys in Portland offer free telephone consultations. I personally use these as an opportunity to make sure that my potential clients and I are a good match for each other.  Having a bad fit, no matter how good the end result, will just cause the client to have felt stressed out and worried the whole case.
Price Range
The price you'll pay for your Portland divorce attorney ranges wildly depending on who, and what firm you hire.  Often times the larger firms end up having a much higher final bill, even if their initial retainer is the same as the smaller firms.  Don't just think about the initial retainer cost, as most cases end up blowing well past that first payment amount.
Try to plan out a final budget of what you can afford, and ask potential divorce attorneys what they expect the possible range for their total bill will be.  A brand new family law attorney at a small firm might be able to handle a case for a total cost of between $2,500 and $5,000, while a partner at a large firm might end up running a bill of between $20,000 and $75,000 for the same case.
The Right Experience/Reviews
Most people, when looking for an attorney, start by finding someone with great online reviews.  This is important, although my experience is this should primarily be used to rule out the really bad attorneys.  In my experience, more than half of all attorneys in town have the skill and experience to handle just about any case.  Be careful not to get caught up in finding the attorney with the absolute best reviews online.
Sometimes this just means that attorneys put an excessive amount of effort into convincing their clients to post good reviews.  Some attorneys will even offer incentives on the bill if they get a 5-star review from clients.  Certain sites also give incentives for attorneys to get ranked higher by spending money on their site.  These ratings can be very misleading.
The honest truth is that at least half of all attorneys are very, very good.  Maybe 40% are pretty good, and the final 10% are terrible.  Just use your internet searches to weed out the terrible ones, then try to find the best fit for you during your consultations when you call around.
A Final Point: The Divorce Attorney's Practice Style
The final point, being the attorney's practice style, can in some ways be the most important.  Most attorneys are reasonable people who want to help you resolve your case in the best way possible.  A select few are overly aggressive "pot churners" who cause more strife than they resolve.  Another select few are passive to the point that they never get anything done.
It is best to find someone who has the right practice style for what you are looking for.  If you really need an aggressive attorney, then look for one during your consultations.  If you are looking for someone who will help keep your bill down by trying to mediate a quick resolution, then search for someone who seems to prefer mediation.  There are as many practice styles as there are lawyers, so during your consultations try to feel out your potential attorneys for how they prefer to approach your type of case.
We think two of the biggest components of picking the right divorce attorney are practice style and personality fit. This is why we think it is so important to utilize the free consultation offered. When picking the right divorce attorney it is important to have trust in their ability and counsel and the best way to feel out if this will be the case is that initial consultation. You don't want to end up with a divorce attorney that has horrible online reviews and best-of lists are good for weeding out the worst of the worst due to the way these lists come about, but also due to the way they are formed that is about all they are really good at.
You may also find our article: Planning for Your Divorce: A Checklist helpful.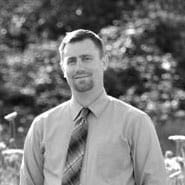 Tom Brasier is an experienced Portland divorce attorney serving the greater Portland area for custody, divorce, and restraining order cases. He serves all of Oregon and Washington for uncontested divorce cases. Brasier Law is a Portland-based family law firm. You can reach Tom by calling 1 (503) 855-4777 or by using the contact form below.
Find us on Instagram, Twitter, and Facebook.
We would love to schdule a free consultation to discuss how we can help you with your family law needs. Our family law attorney will get back to you as soon as possible to discuss your needs. We have offices in Portland and serve Oregon and Washington. Thank you for your interest in our firm. The use of the Internet or this form for communication with the firm or any individual member of the firm does not establish an attorney-client relationship. Confidential or time-sensitive information should not be sent through this form.