More grandparents across the country are raising grandkids. The reasons are varied. Economic circumstances to metal illness could affect a child's parenting ability. Often the grandparent does not have formal custodial rights. Grandparent rights in these "grandfamilies" may allow for custody or visitation rights when a parent seeks to limit contact.
The U.S. Census Bureau estimates that the percentage of grandchildren living with a grandparent increased 64 percent over the last two decades. Many of these 7 million households across the country include three generations residing together, but about 40 percent do not.
In Oregon, approximately 24,000 children live in a "grandfamily" or a household where a grandparent has the parenting responsibility. These numbers come from 2010 census data and have likely increased in the last several years.
Limitations on custody or visits
In Oregon, anyone with established emotional ties akin to a child-parent relationship can petition the court for visitation or custody rights. The statute does not limit these rights to related individuals. A stepparent or step grandparent may also be able to seek time with a child assuming that the person has a strong relationship with the child.
In a 2005 decision, the Oregon Supreme Court held that fit parents are presumed to act in the best interest of their children. But this right is not absolute. Issues can arise when a parent does not want a child to have contact with a grandparent. In these cases, the court looks to certain factors in deciding a grandparent custody or visitation request.
Best interests of the child and other relevant factors
With custody and visitation requests, the court will review some of the following factors:
Who has been the child's primary caretaker?
Can the parent adequately care for the child?
Did the parent encourage a relationship with the grandparent?
Is the parent denying contact with the grandparent?
In custody requests, the nonparent must rebut the fit-parent presumption by a preponderance of the evidence. This means that the burden is on the grandparent to provide evidence that the parent's decision is not in the best interests of the child. Requests for visitation have a lower standard.
If you have raised your grandchildren or provided day care for a time and a divorce or conflict limits visits, consult an Oregon family law attorney. Oregon statutes allow grandparents to seek visitation or custody depending on the circumstances, but it may require a court petition or intervention in a divorce case. An attorney can assemble the needed motions and evidence to support your request.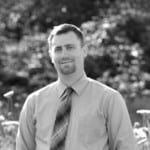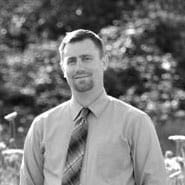 Tom Brasier is a family law attorney in Portland, Oregon and is also practices family law in  SW Washington. He specializes in divorce, custody, spousal support, and restraining orders.
If you are looking for help with understanding your custody rights in Oregon or Washington contact us today to get a free consultation.
Give us a call toll free at 1 (855) 328-9108 and locally in the Portland Metro area at 1 (503) 855-4777, or feel free to e-mail us with any question or to set up a meeting.
We would love to schdule a free consultation to discuss how we can help you with your family law needs. Our family law attorney will get back to you as soon as possible to discuss your needs. We have offices in Portland and serve Oregon and Washington. Thank you for your interest in our firm. The use of the Internet or this form for communication with the firm or any individual member of the firm does not establish an attorney-client relationship. Confidential or time-sensitive information should not be sent through this form.