Parenting Plans for Summer Break
With summer break upon us here in Portland and SW Washington some parents who are currently going through a divorce or separation may be wondering how to share custody of their children during the long break from school.
Whenever parents get divorced, legally separated, or just take some time apart, the most pressing question often is what exactly will happen with the kids.  Every family has a different, unique circumstance, so there really isn't a "one-size fits all" solution to parenting plans.
It used to be that courts would follow a "standard" plan and then expect everyone to follow it.  But nowadays you'll find judges will order a different parenting plan for just about every case they have before them.
This series of 3 articles will each focus on different aspect of parenting plans.  This article will focus on possible "summer" plans.  The next two will center on parenting plans for the school year plan, and then finally the holidays.
In dealing with deciding on a fair and reasonable division of the kid's summer holiday, you should examine your own unique circumstances.
A few of the important things to consider are when deciding on division of custody during the summer holiday include:
1. What are both parents work schedules?
A lot of parents come to my office wanting to do an equal split of the summer, but sometimes that doesn't make a lot of sense.  For instance, if one parent works a 60 hour a week job and the other parent is a teacher who is home every day with the kids, then this situation may not be ideal for an equal split of parenting time over the summer.  As much as the parents would like to do this, it is important for kids to be supervised, and if one parent is better able to perform that supervision and spend quality time with the kids, then it is probably best if they spend the majority of the summer with the parent who is around to bond with them.
2. Is it realistic for either parent to take a bona fide "vacation" with the kids.
Courts often order each parent to be allowed "2 weeks of uninterrupted vacation with the kids" as a part of the parenting plan to be taken during the summer break.  However, in our society vacations are not always reasonable depending on the parents' respective jobs.  It may be, that if you are not able to actually take a vacation, you may prefer to follow a more normalized routine during the summer rather than laying out specific vacation time that you'll never make use of.
3. How comfortable are the kids with each parent for long periods of time?
One option for summers is to split the time evenly in the form of parent A getting the first half of the summer, and parent B getting the second half. Some divorces come about because of extreme tension or hostility which causes the children to be a little apprehensive about long periods of time with one parent.  Sometimes too even in cases with no hostility, if the children are just significantly more bonded to one parent, they may not be comfortable spending long periods of time away from their primary source of comfort.
In these cases, it doesn't make sense to send the children to the less comfortable home for 4 or 6 weeks at a time.  In these situations, you may want to have short visits for the non-custodial parent.  You can still do an equal split of parenting time over the summer, but it should maybe be done in shorter chunks.  Sometimes parents do a 2-2-5-5 split, meaning one parent gets the kids for 2 days, then the other does, then the first gets them for 5 days, then the other gets 5 days, then you return to 2 again and repeat.
4. How old are the kids?
Teenagers are much more comfortable in general spending equal time than are young children.  For young children, particularly under age 6, it is generally not a good idea to do an equal split of parenting time for developmental reasons.  For teenagers however, there is no real developmental reason that I've ever heard to avoid an equal split of parenting time.  As we all know, teenagers spend more time with their friends than family anyway.
5. How far apart do the separated or divorced parents live?
If you have a long distance parenting plan, sometimes you need to make-up lost time from the school year.  Summer can often be the only time to do that.  For example, if the parents live in different states, it isn't feasible for the children to spend any real time with Parent B during the school year, so parents sometimes make up the lost time by giving the non-custodial parent all of, or nearly all of the summer.
6. What activities do the kids want to participate in over the summer?
Some children, particularly those involved in sports, often have a heavy load of activities during the summer.  Parents sometimes, in the stress of developing a parenting plan, forget to consider the logistical back and forth of practices and games into their plan.  If your child engages in summer activities, be sure to fashion your parenting plan to consider who is doing the driving back and forth to games and practices.  If the parents live far apart, sometimes this means that one of the parents gets less time with the kids during their sporting seasons to ensure the kids have the ability to play sports with their friends in a more consistent fashion.
You may have noticed many of the points I've raised above contradict each other.  That's what makes these cases so difficult, there often isn't a perfect solution to each families' needs and every family is different.  The best you can do is consider all of the particular facts of your children's lives and the logistics of your life, and try to make the best plan possible.
We are happy to meet with you if you are looking for more information about how to best create a summer custody plan during your separation or for your divorce. We offer a free consultation and you can call our Portland Family Law office at 1 (503) 855-4777 or 1 (855) 328-9108 or use the form below to e-mail us.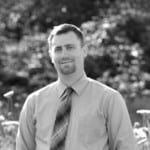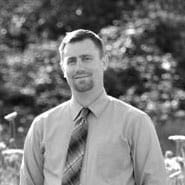 Tom Brasier is a family law attorney licensed in Oregon and Washington state. He founded Brasier Law, a law firm that deals exclusively with family law matters such as divorce, custody, restraining orders, and more. He provides services to the greater Portland area including Clackamas, Oregon and Vancouver, WA.