What is Collaborative Law?
Before we get into the list, it is helpful to summarize briefly what collaborative law is.  Essentially, when a couple going through a divorce or other family law dispute decides to use the process of "Collaborative Law", they sign a contract with their respective attorneys saying that their attorneys are forbidden from representing them in court.  The idea is that the parties are agreeing to resolve their dispute through mediation and negotiations, and agree that they will not seek a judge's intervention in any dispute.
Collaborative law is different from
uncontested divorce
.  Collaborative law is used by people who have not been able to reach an agreement on their own, and need the help of mediators and lawyers to reach an amicable resolution.  An
uncontested
divorce
is one where the two parties essentially agree on what they want to happen with their
divorce
, but simply need to hire a professional to make sure their intentions are properly recorded and approved by the court.
At first glance a collaborative
divorce
sounds great to a lot of people.  The idea of litigation, going to court to have a judge decide things, is a very frightening and stressful process.  People hear a lot
about
what a nightmare that a
divorce
can be. The formal process of litigating a
divorce
or other family law case can be very time-consuming and expensive. Collaborative
divorce
seems to provide hope that the process of getting divorced could be less stressful and could involve the parties working together to walk away with things they both want.
It Sounds Great, but Collaborative Divorce May Backfire
Parties should be wary about signing off on a collaborative divorce without thinking through the full implications of this decision.  The purpose of this list is to illustrate some of the ways where collaborative law can go very, very badly and why it may not be the magic bullet to solve your problems that it first seems. Although here at Brasier Law we do like working with the other party to negotiate a settlement peacefully and amicably, we do not believe that locking the lawyers and parties into a contract that does not allow for going to court is the best way to achieve this.
In the coming weeks we will discuss the top five reasons collaborative divorce may backfire badly and actually create a worse situation.
Collaborative law aims to create a situation where the attorneys and the clients are focused on avoiding court by using other methods available to come to a negotiated settlement both parties are willing to agree to. Although some people find the prospect of negotiated settlement through the collaborative law process to be appealing, this process backfires for many people who attempt it, often with very problematic consequences.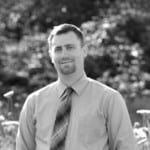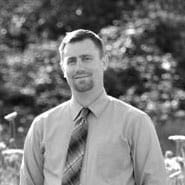 Tom Brasier is a family law attorney in Portland, Oregon and is also practices family law in  SW Washington. He specializes in divorce, custody, spousal support, and restraining orders.