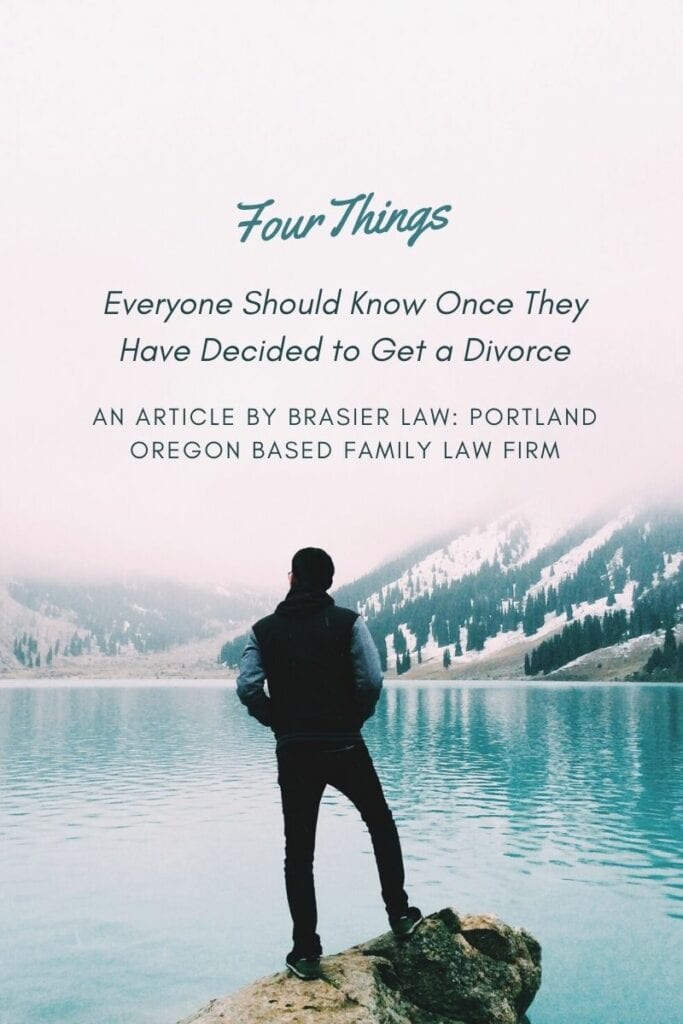 Once you decide to get a divorce, things can sometimes feel very overwhelming. You've made a critical life decision, and now there is often the feeling of shock when you realize how much you don't know about what happens next. Here are a few of the more important things to know as you prepare for this next step.

Talk to a divorce attorney early.
1. Divorce cases are often won or lost very early in the process. One of the most critical things to do is to plan early, and formulate an idea of your goals and how you need to get there. This is most easily done by talking to a divorce attorney at the very beginning of this process. The point here is, don't take any action until you have spoken to a professional.
Even if you can't afford to hire an experienced divorce attorney right away, you at least need to have a thorough conversation about the pitfalls and snags you need to avoid. For example, sometimes the worst thing a person can do is to leave the marital home. Other times that is the absolute best thing you can do for yourself and your case. The first thing to know here is just that sometimes, early decisions and actions can have huge consequences later on in your divorce case. Talk to an attorney right away. If nothing else, this helps to alleviate most people's feeling of helplessness by getting a better idea of what things can and should look like. Many family law firms, including Brasier Law, have a free consultation you should take advantage of this.

Some divorces are friendly, some are not. Each Case looks different.
2. Divorces can be very easy (but they can also be extremely difficult). I say it this way because many people fear that a divorce has to be an ugly battle where everyone leaves significantly poorer and with more hostility. The truth is how easy or difficult your divorce case is will be determined by the two of you. Many, many people every day get divorced in a friendly, amicable manner.
Even if they don't necessarily see eye to eye, that doesn't mean things have to be hostile or nasty. A lot of divorces are resolved simply by both sides getting an attorney, who then runs some numbers and walks them through a standard proposal for how to resolve the disputes. The parties then exchange a few letters through their attorneys, and reach an agreement that everyone can sign off on.
Nightmare divorces are when at least one, but usually both parties lose perspective on things and try to use the divorce as grounds to continue their years long feud. The point here is that divorces are as easy, or as hard as people make them out to be. Divorces are never a good experience, don't get me wrong. They just don't have to be nightmares either. If you want to read more about uncontested/amicable divorce we have articles on that: Uncontested divorce, amicable divorce.

Once You Know You Will Get a Divorce: Set Realistic Expectations Early
3. You should set realistic expectations early. This again can best be accomplished by talking with an experienced divorce attorney. It is, in my opinion, one of the most critical things to a party keeping their sanity through all of this, to know what they can and should expect. Be careful, some attorneys out there will try to sell you a rosy outlook on everything to try and sell you on hiring them. When you call around for an attorney and have your consultations, look for someone willing to tell you the bad news, not just the good.
Many people in this situation do the opposite. They call around to different attorneys until they find one willing to tell them what they want to hear. That they will get the kids exclusively, get all the money, and the other person can pay all their bills….Be very wary of wishful thinking. When you start a divorce, you are likely to be exceptionally vulnerable to fear and anxiety. It can be really nice to hear that you are going to get everything you could have dreamed of in the divorce. There are attorneys out there who prey on this. The best thing you can do in my opinion early on is talk to a few attorneys and try to get a realistic idea of what you should expect. Be ready for some bad news though, as almost everyone gets less than they feel they want out of a given divorce.
By knowing what is real, and what your life can and will look like once the divorce is done, you can avoid many of the pitfalls that plague people getting a divorce. Having realistic expectations set early is one of the best steps to avoid falling into an ugly divorce fight later.

The Five Categories You Will Have to Make Decisions About
4. Know what you are fighting over. Divorces can basically be broken down into five decisions. A divorce is really all about disentangling the two of you from each other physically, financially, and child wise. Everything that needs to be decided can be broken down into one of five categories. I have written other articles outlining this in detail, but the five categories are:
A. Spousal support – Does one person have to pay to support the other for a period of time;
B. Property Division – Who gets what and how much money need to change hands;
C. Custody – How are the child's important life decisions to be made;
D. Parenting time – What is the child's schedule with both parents going to be;
E. Child support.
Really one of the hardest parts of the early stages of a divorce are just the fear of not knowing what you don't know. When you break everything down into these five categories, it helps to see what a divorce will actually entail.
Divorces are a huge life transition. Whatever you can do early to help set yourself up for success will be time well spent.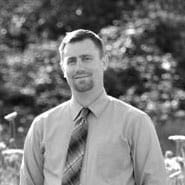 Tom Brasier is an experienced family law attorney practicing in the greater Portland, Oregon and SW Washington areas. Brasier Law is a law firm focused on high-quality representation for divorces, custody, and protective orders. These include uncontested and contested divorce cases. This article is not meant to replace the advice of an attorney, please contact your attorney for the specifics of your case. You can reach Tom Brasier at Brasier Law by calling 1 (503) 855-4777 or by using the contact form.
We would love to schdule a free consultation to discuss how we can help you with your family law needs. Our family law attorney will get back to you as soon as possible to discuss your needs. We have offices in Portland and serve Oregon and Washington. Thank you for your interest in our firm. The use of the Internet or this form for communication with the firm or any individual member of the firm does not establish an attorney-client relationship. Confidential or time-sensitive information should not be sent through this form.