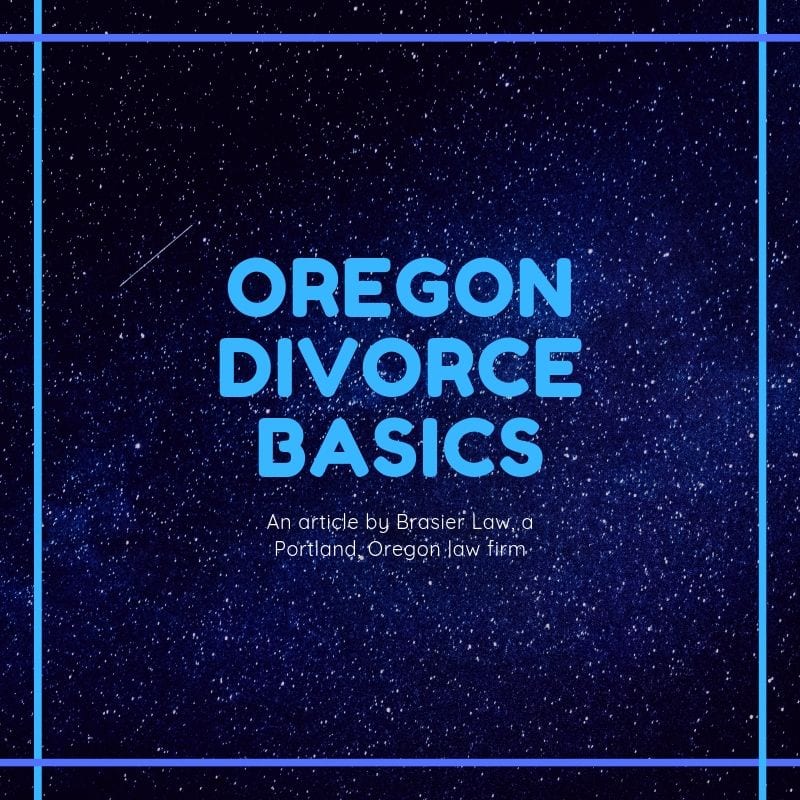 Divorces can be overwhelming and complex. I always try to break the divorce down into a manageable 5 categories. So when you are getting divorced, everything that needs to be done can be categorized in one of these five boxes. I'll walk through each of them to give a brief overview. There is a lot of complexity to each item, so you'll want to call and discuss your situation with an experienced attorney, but this should at least give you an idea of what you need to know.
Oregon Divorce Basics Broken Down
1. Property/Debt Division;
2. Spousal Support;
3. Custody;
4. Parenting Time;
5. Child Support.
1. STUFF (Property/Debt Division):
The first category is division of your assets and debts. This is encompasses what to do with all of your stuff. The short summary here is that everything is to be divided 50/50. It doesn't matter whose name it is held in, or who paid the bills. If you're married, your assets and debts get divided equally.
There are always exceptions to any legal rule, but this one tends to hold true pretty strongly. What I try and do is create a spreadsheet showing all of your stuff. I create a column for my client, and a column for the spouse. If my client wants to keep the house, I would put the positive value of that into the client's column. I then proceed to map out the entire list of assets and debts into a long spreadsheet with amounts listed for each item, putting them in the column of whoever it makes the most sense to keep that item or debt.
At the end of this spreadsheet, we usually end with different values. For example, let me give you a very simple picture of what this could look like:

Client Spouse

House $150,000
Toyota $10,000
Ford $10,000
USBank Credit Card -$10,000
401k Account $100,000

Total $160,000 $100,000

So here, after subtracting the negative value of the debt, these people walk away with my client having $160,000, and the spouse only having $100,000 in value. Since those numbers aren't equal, in order for my client to keep the house, they would have to pay half the difference of these numbers to their spouse as a property equalizing judgment. In this example half the difference is $30,000, so my client would need to refinance the house, and pay their spouse $30,000 to keep the house. We could always move things around to make the number more manageable, but this is the basic idea.
This box is actually the easiest (typically) for us attorneys, but also often is the most overwhelming for the parties. It is easy for divorce attorneys, because we are just moving numbers around a spreadsheet and we have lots of practice in managing this for clients.
What you should know when getting divorced is that Oregon is a very generous state when it comes to awarding spousal support (alimony). The higher earner typically pays money to the lower earner for a period of time after the marriage. The amount and duration of support varies wildly depending on your situation, income differences, health and age of the parties and so on.
For example, typically spousal support is only paid for very short periods of time (if at all) for short marriages. However, marriages over 20 years often result in permanent spousal support. However, even a very short marriage can result in permanent support if circumstances warrant such. For example, if a spouse is paralyzed in a car accident during the marriage. Also, every county has their own interpretation of these cases.
While the norm is for 20 plus year marriages to result in permanent support, it is common knowledge that certain back water counties just ignore that in favor of local political preferences. They aren't supposed to, but it happens.
Unfortunately, this uncertainty makes it very difficult for people to negotiate a deal on this issue. If someone knows they might get really lucky with a judge, they might be incentivised to take the case to trial. A good attorney can narrow down your likely chances of getting a desirable support order, but there are never any guarantees on this point.
3. CUSTODY:
Custody in Oregon refers to the legal authority to make decisions for the children. It actually has nothing to do directly with how much time the kids spend with either parent. Oregon defaults to one parent having full authority, and the other being essentially kept out of the important decisions. It is possible to share joint custody, but ONLY if both people agree to it willingly. A judge can't order joint custody if one person doesn't agree. In Oregon, custody is largely given to whoever can demonstrate they are the "primary parent". This doesn't mean financially, it means who can demonstrate that they are the one who does the day to day care for the children.
The closer the parties situation is to an equally shared responsibility, the more likely this is to be fought over. For example, if you have a situation where there is a stay at home parent, then it will be nearly impossible for the other parent to win custody. However, if the parents both equally share this responsibility for day to day care, then both parents have a valid claim for custody. If both parents have a valid claim, then it is more likely they will end up needing a judge to decide who wins this authority.
4. PARENTING TIME:
Parenting time orders differ wildly from case to case. The judge is told to enter a plan that they find to be in the children's best interests. Every judge has a different idea of what this means. There are some guidelines we typically follow that are consistent from judge to judge. However, this is the most hotly contested point in most divorces.
First of all the parties usually have totally different opinions of what is best for their children. Second, judges have a huge range of discretion they can exercise. They can do anything from professionally supervised parenting time, all the way to an equal division of time. They can make rules that prohibit alcohol or drug use, and they can specify how the parties will communicate with each other. This issue ends up having the most creativity of all portions of divorce judgments. In fact, having an attorney with experience enough to think outside the box is the best way to resolve the issue of parenting time outside of hoping the judge doesn't screw things up too badly at trial.
This is by far the simplest part of any divorce. There is a website that Oregon puts out where you can calculate what child support will be. Several factors go into the formula. However, the two most significant are incomes, and number of overnights with the children. The calculation of incomes can be a pain if you have someone who doesn't work a traditional salaried job, but for most people pay stubs clearly show what this should be. The fight often arises when people realize that overnights impact how much they pay or receive in support. So people start fighting more ruthlessly for a few extra nights with the kids, when their real motivation is money.
An experienced divorce attorney can walk through all five of these categories with you. Try to use your consultations to get a sense for what your attorney thinks you will receive for each of these, and see if their approach matches how you want to face your divorce. Finding the right fit, with an attorney knowledgeable about the inner workings of divorces can help ensure you get the best result possible based on your goals and needs.
You may also be interested in our articles: Finding Resolutions in High-Conflict Divorce, Advantages and Disadvantages of Filing for Divorce First and What Problems are Resolved in a Divorce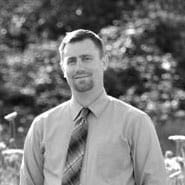 Tom Brasier is an experienced family law attorney practicing in Oregon and Washington state. He specializes in divorce, custody, and protective orders. You can contact him by calling him at Brasier Law 1 (503) 855-4777 or by using the contact form.
We would love to schdule a free consultation to discuss how we can help you with your family law needs. Our family law attorney will get back to you as soon as possible to discuss your needs. We have offices in Portland and serve Oregon and Washington. Thank you for your interest in our firm. The use of the Internet or this form for communication with the firm or any individual member of the firm does not establish an attorney-client relationship. Confidential or time-sensitive information should not be sent through this form.